Louise Crnković-Friis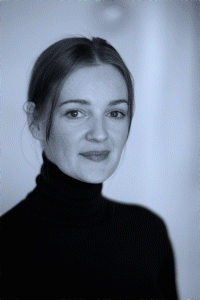 Apart from on stage productions, Crnkovic-Friis' has since 2015 worked with research in Creative Artificial Intelligence with a focus on applying deep learning methods to choreography.
Previous work includes having been the Artistic Director at Choreographic Center Archauz where she worked with among others as a partner in DÉPARTS, Movement Research and Dance Roads. She has worked as house choreographer under Gran Teater for dans, and choreographer under DÉPARTS, a EU network with 12 organizations within performing arts lead by PARTS.
She founded Aarhus-based dance company, Mrs. Miller co. and The Lulu Art Group, and has worked as a professional dancer for over a decade. She is educated at Balletakademien in Stockholm and at the University of Dance in Stockholm in Sweden (now DOCH).
Choreographic Showreel 2006-2012
Dance reel, selection from professional career 2002-2010