Louise Crnković-Friis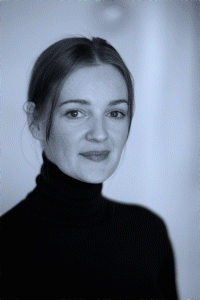 Louise Crnkovic-Friis is a choreographer and visual artist that works within the intersection of somatic practice, machine intelligence and neurodiversity. She explores what happens when you go beyond the neurotypical definition of intelligence.
She holds a degree of Master of fine Arts, in Choreography from Stockholm University of the Arts.
Previous works include the roles of researcher, artistic director, choreographer and dancer.
Choreographic Showreel 2006-2012
Dance reel, selection from professional career 2002-2010